After a very successful application and interview process, I am delighted to introduce Stoneyholme's Rights Respecting Ambassadors!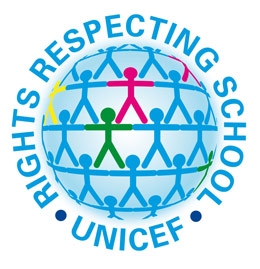 Rights Respecting School Ethos
The Rights Respecting School award is an initiative put in place by UNICEF UK to encourage schools to embed the United Nations Convention on the Rights of the Child (UNCRC) into the heart of the school's policy, practice, curriculum and ethos. By becoming a Rights Respecting school, Stoneyholme strives to promote a happy, respectful environment which develops an understanding that everyone is equal and that their good actions and voice is important.
Everyone who is part of our school community signed our respect pledge to show our ongoing support in respecting each other and the rights of the child.
Following our dedication and continuing efforts to embed children's right within the heart of our school community, Stoneyholme Primary school now has the Bronze: Rights Committed and Silver: Rights Aware status. As duty bearers, it is our responsibility to ensure that all children in our care are healthy, educated, listened to and treated fairly.The next step in our journey is achieving the Gold: Rights Respecting award. The emphasis will focus on how we as a school can make an impact within the wider world.